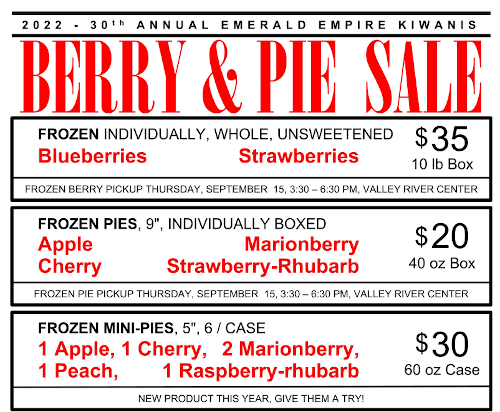 PROCEEDS SUPPORT: Graduating Senior Awards, Doernbechers Children's Hospital, Habitat for Humanity, Eugene Mission, North Eugene High School Key Club, Bags of Love, Mt Pisgah Arboretum, and more.
Questions? Call 541-607-4065
Online Credit Card Orders here.
Order deadline (postmark or online confirmation) for frozen berry and pie orders is Monday, August 29, 2022
Other products are unavailable due to supply issues.